Mother's Day Special
May 12, 9:45 am
**THIS EVENT IS FREE**
Learning self defense with Mom is a perfect bonding experience!!! Join us Saturday, May 12th for the special event!
Space is limited so register to reserve your spot.
Register HERE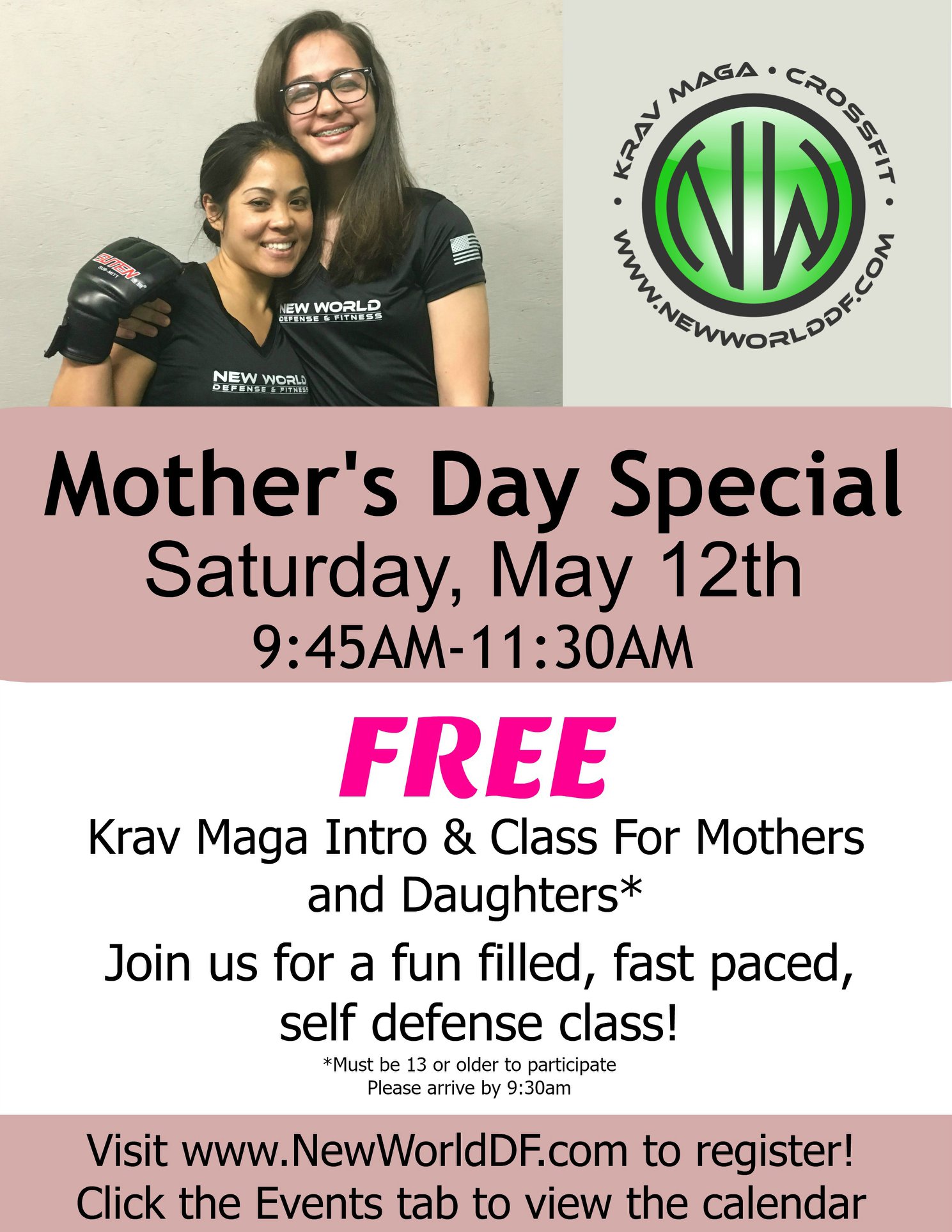 Krav Maga L1 Test
April 27h, 6 pm.
**THIS REGISTRATION IS NON-REFUNDABLE**
Ready to put your Level 1 skills to the test?
After this test you will receive a USKMA Level 1 diploma and will be able to attend the Krav Maga Level 2 classes and learn new skills.
Your registration fee will cover a 90 minute workshop in which we will review the Level 1 curriculum and the actual test.
Testing Requirements:
-Have attended a minimum of 30 Krav Maga Level 1 classes.
-Must be on a membership at NW.
-Membership fees must be current.
Note:
There is a minimum of 10 registered students to hold the test.